Wicker Rattan Furniture Ideas
If you are looking for the best and most unique decorating house ideas with rattan wicker furniture, this blog is for you. Let's together with An Loc Furniture to decorate your house, whether it's a large or small one, it certainly will become more beautiful and attractive.
1.  Sofa Sets For Your Pretty Home
Firstly, A spacious and beautiful house is indispensable for a sofa set. It is considered the soul of the house. With a small home, you should choose sets with compact, simple, elegant, and beautiful designs. You can place them outdoors or indoors depending on your hobbies. With lightweight rattan material and durable all-weather properties, these sofa sets will surely be a great addition to your home.
(See more https://outdoorfurniturevn.com/blog/rattan-sofa-models-to-elevate-your-house-interior/ )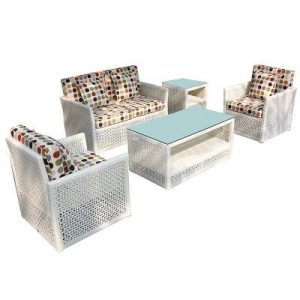 2. An Appealing House with Trendy Swing Chairs
What's better than a sofa set in the house?
If there are a few places left in your house, you should put a trendy swing that is equally sophisticated. This is truly a unique suggestion. A rattan wicker furniture product with a compact design that does not take up much space, you can place a rattan swing like this anywhere in the house. Therefore, this will make your home less empty and more attractive.
(See more: https://outdoorfurniturevn.com/blog/8-outdoor-swing-samples-value-for-money/)
3.  Chill With Unique Chaise Lounges
Moreover, an outdoor wicker patio furniture chaise lounge is equally important for your home. Let's imagine, a sun lounger with exquisite European design is next to the beautiful swimming pool after a tiring afternoon or working. You can sunbathe in the morning. It might become an ideal place to watch the stars in the sky, eat some delicious food, and a cold beer and sleep until morning on the beach. How do you feel about this chair? It's so great, isn't it?
4. Decorating the Balcony With Potted Rattan Flower Pots
Surely you will never ignore growing indoor plants when it comes to home decoration, right? Let's buy yourself modern, durable, and environmentally outdoor wicker patio furniture planter pots. It will not cause pollution, and helps to clean the air. In addition, it can also bring an airy, cool, and comfortable space to your magnificent house, especially the balconies and small corners around the house.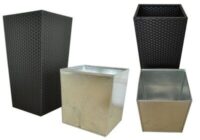 5. Create a Relaxing Space with Bar Set
Last but not least, if you have a light and modern Western-style rattan wicker bar set, the space will change a lot. For example home offices, villas, houses, apartments… It can reach its full potential. It can become one of the best places to relax or a place to gather friends and family every weekend.
Let's enjoy a full of a comfortable and relaxing zone with these furniture sets. It would be more perfect if placed next to the pool, why not?
See more:
https://outdoorfurniturevn.trustpass.alibaba.com/?spm=a2700.7756200.0..9c1f1afa9pjdjN
An Loc Furniture hopes to help you have a stunning and unique home with these 5 ideal suggestions.
We will continue to update many new topics that you may be interested in.
Be sure to stay tuned for upcoming great blogs.